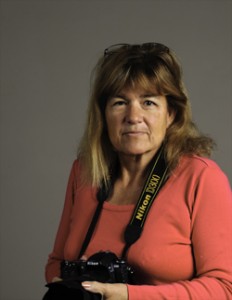 Bonnie Fink - Born in San Diego, California, I spent most of my leisure time as a child either enjoying the outdoors at Mission Bay in San Diego and the Pacific Ocean, or attending museums and events in Balboa Park and the San Diego Zoo. In my early teens, I began to want to preserve and share what I saw through photography. It's possibly the time I spent at the zoo that gave me the intense interest I have in photographing wildlife. Well, that and the fact that my best friend and I raised Guinea Pigs, which were easy to photograph. Admittedly, they weren't quite as exciting as meeting a Bengal Tiger in the woods, but they were consistent and usually cooperative.

While everyone in my family had their interests, I was the one with the camera in my hands, whether it was on vacation, using our 8mm movie camera or just annoying my friends, sisters, and parents. My first 35mm camera was a Canon Pellix.

After a career as an air traffic controller - all the while pursuing an intense hobby of photography - I have seriously begun the process of capturing wildlife in photographs for everyone to enjoy.

I spend my summers at home in northern New Mexico, traveling throughout the United States and Canada to capture my images. My favorite parks currently are Yellowstone, Rocky Mountain National Park, Glacier National Park and Waterton Lakes in Canada.

While I've spent many winters in northern New Mexico, I have lately been traveling to Florida to start off the year, then slowly moving my way along the southern states throughout winter and spring. Of course, there's always an occasional diversion to other locations when we discover something new and interesting to photograph.

I am making my images in an all-digital format because I am better able to control the process. I do not make images that don't already exist in the real world, preferring instead to interpret the scenes that nature plays out before me. My goal is to share as much about the wildlife community as I can with as many people as are willing to stop for a brief instant and look.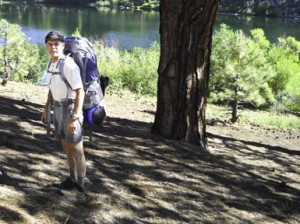 Don Fink - Originally, I'm from central California. Born in a town called Modesto, which was at the time a farming community in the central San Joaquin Valley, just south of Sacramento. I made a career as an air traffic controller, first in the military, then at Oakland Air Route Traffic Control Center in Fremont, California.

I have been an avid photographer since I was in the fourth grade. I vividly remember one summer morning when I was on summer vacation between the fourth and fifth grade. I was bored beyond tears with absolutely nothing to do. Never mind that we lived along the Tuolumne River east of town, and I had the whole San Joaquin Valley and Sierra Nevada Mountains as my playground. I was bored, and I wanted my Mother to fix it! Recognizing my problem, my Mother took me back to a closet where she had some old photographs that she and my Father had taken and developed themselves.

After understanding the impact of what my parents had done by processing the film and making simple contact prints with their own hands, I was immediately hooked. We went to the local camera store and bought a roll of film for an old Kodak Browny - I think it was 620 Plus-X PAN roll film at the time - and that afternoon I had a processing lab running that consisted of a blackened bathroom and three small Tuperware bowls. Later, I invested my life's savings of $25.00 and bought an old enlarger from a friend that was manufactured by the Federal Stamping Company, which came with a processing tank, safe light, and other odds and ends.

I saved my money until I could afford a new camera. My father took me down to The Camera Center - a camera store that's still on J Street in downtown Modesto - and announced that I was going to buy a camera. I had $5.00 for the purchase. The salesman, looking at me like he didn't quite know what to do, finally must have decided I was serious. He turned to his display of used cameras, and brought down an old Italian made Ciro 35mm range finder. The fabric on the back was tearing loose, so my Dad and I glued it back.